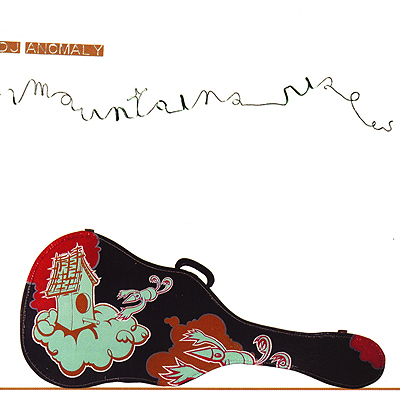 ●ANOMALY 1st CD Album
"Mountains Rise"
(LMCD-019)
29th.Aug.2007 on sale. ¥2,310-(TAX IN)
Anomalyによる多数のMCをフィーチャーした1st ヒップ ホップアルバム。
とにかく一度聴いたら耳を離れない郷愁溢れる暖かなメロディーに鳴り 響くダウンビートは、エレクトリックでジャジーなヒップホップが好きな方には特にオススメ!紛れもなく21世紀のアンダーグラウンドヒップホップにおける最新型、最深型、最進化型。ボーナストラックとしてSu'Dan "Dangerous Grounds〜WOODBLUE Remix"を収録!
<収録楽曲リスト>
01. Anomaly "Mountains Rise"
02. Longshot "How I Hit Em"
03. Su'Dan "Dangerous Grounds"
04. Rusty Chains "Breaking Point"
05. Anomaly "Plum Snatcha"
06. Longshot "I Don't Wanna Die"
07. Anomaly "Plan B"
08. Racecar "The Day The Herb Stood Still"
09. Anomaly "Dim Orange Light"
10. Rusty Chains "Death"
11. Su'Dan feat. Longshot "Royal Champs"
12. Longshot, Rusty Chains, Su'Dan, Racecar, Agent Provocateur, Verbal Kent, NDVisual, Vyle "Steady Tweakin"
13. Anomaly "Responding To Treatment"
14. Vyle "Third Rail Reverberation"
15. Longshot "Gutter Language"
※BONUS TRACK
16. Su'Dan "Dangerous Grounds"〜WOODBLUE Remix