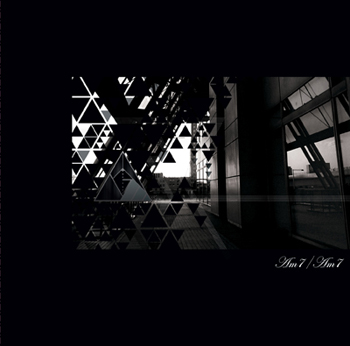 ★ご購入はこちら...
ONLINE STORE
/
HMV
/
TOWER RECORDS
/
AMAZON
※
iTunes等、配信販売は9/8(水)からとなります!
★Am7 CDアルバム "Am7"
2010.8.25 (Wed.)リリース ¥2,310-(tax in) LMCD-042
Hip Hop史上最涙アルバム、ここに完成!!かつてこれほどまでに感情に入り込んでくるHip Hopがあっただろうか?そう、それはまるで映画のような...間違いなく、これまでで最も美しく儚いHip Hop!!
2008年より、ピアノとストリングスを基調としたオーガニック・インストゥルメンタルシーンで活躍、韓国初の超メジャーアーティスト「超新星」の楽曲プロデュースも多数手がけているtsunenoriが満を持してHip Hopプロジェクトを始動。サンプリングに端を発したループミュージックとしてだけではなく、楽器の演奏を前提としたいち音楽ジャンルとしても完全に定着、Hip Hopの可能性が今、もの凄い勢いで進化を遂げている中、ピアノとストリングスに囲まれた映画音楽のようなトラックにタイトなラップを乗せたら、Hip Hopの音楽的最終進化系が完成!Pismoや1773、The 49ersなど、メロディアスなHip Hopシーンの代表的ラッパーの楽曲をAm7がRemix!!新たな息吹とともに完全に生まれ変わった楽曲はどれも感情を揺さぶるメロディーと躍動するビートが満載。喜びや悲しみ、儚さ、郷愁感、何とも言い難い高揚感など様々な感情が内包されたアルバムとなっています。ドラマチックで胸踊るような音楽が好きな全ての方に届けたいレーベル渾身の作品です!

◆収録楽曲
01. 1773 "Soul Away Am7 Remix"
02. Pismo "Believe That Am7 ver."
03. 1773 "Heart Music Am7 Remix"
04. 1773 "Don't Take My Kindness Am7 Remix"
05. Jazzy Ivy "Hypnotize Am7 Remix"
06. 1773 "One Day Am7 Remix"
07. El Da Sensei "Lights,Camera,Action Am7 Remix"
08. El Da Sensei "Live in the Fresh Am7 Remix"
09. Hus+tsunenori "Goes Around, Comes Around Am7 ver."
10. re:plus feat. The 49ers "Imazgine Am7 Remix"
11. The 49ers "Money Talks Am7 Remix"